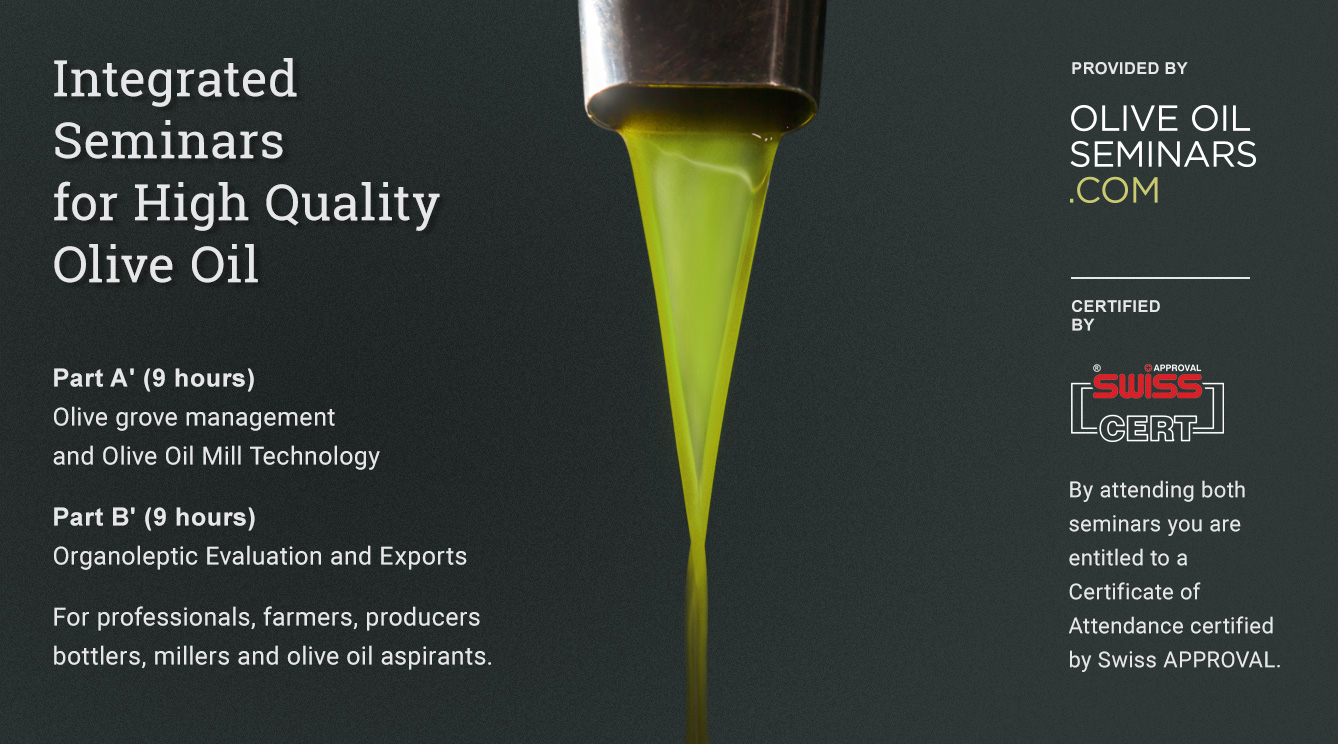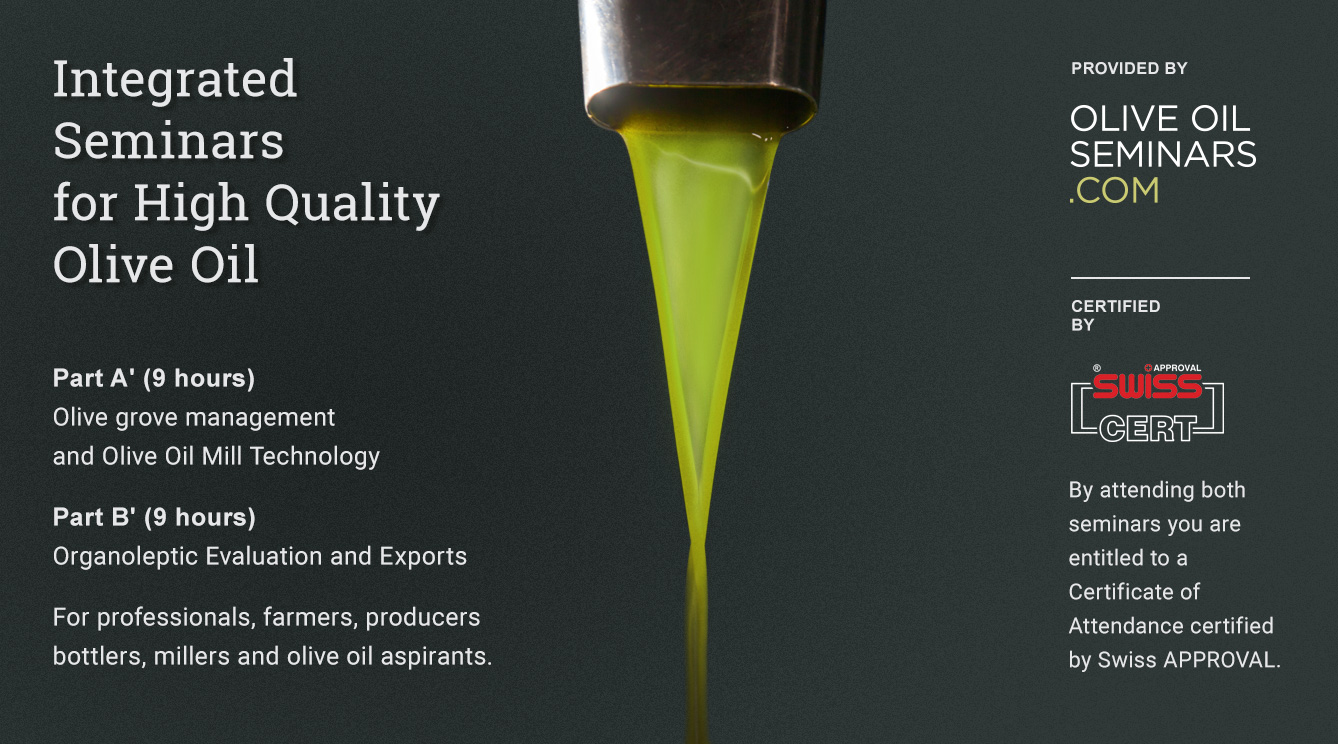 Olive Oil Seminars, started 12 years ago by Vassilis Frantzolas, Olive oil taster and quality consultant, M.Sc. Food Policy. After a long course during which more than 1300 students and also 90 olive oil mills were trained, Oliveoilseminars.com offer a high level of training, using very experienced collaborators that have devoted their professional lives to olive oil and by inviting every year, internationally acclaimed professors to participate in the seminars.
The seminars are addressing: growers, olive oil producers, olive mill technicians and managers, bottlers, exporters and all olive oil sector professionals.
Oliveoilseminars.com and Vassilis Frantzolas are certified according to ISO 9001:2015 to organize and present seminars. (Certification No. 030-02-100-007740)
The close cooperation of Oliveoilseminars.com with the National Organization of Olive Oil Tasters of Italy (ONAOO) and the new cooperation, from the training year 2017-2018 with the University of Jaen, Spain reaffirms the high level of services offered.
Announcements
Six scholarships for the educational period 2017 – 2018
Read more