Olive Oil Taster Seminar – Education 2017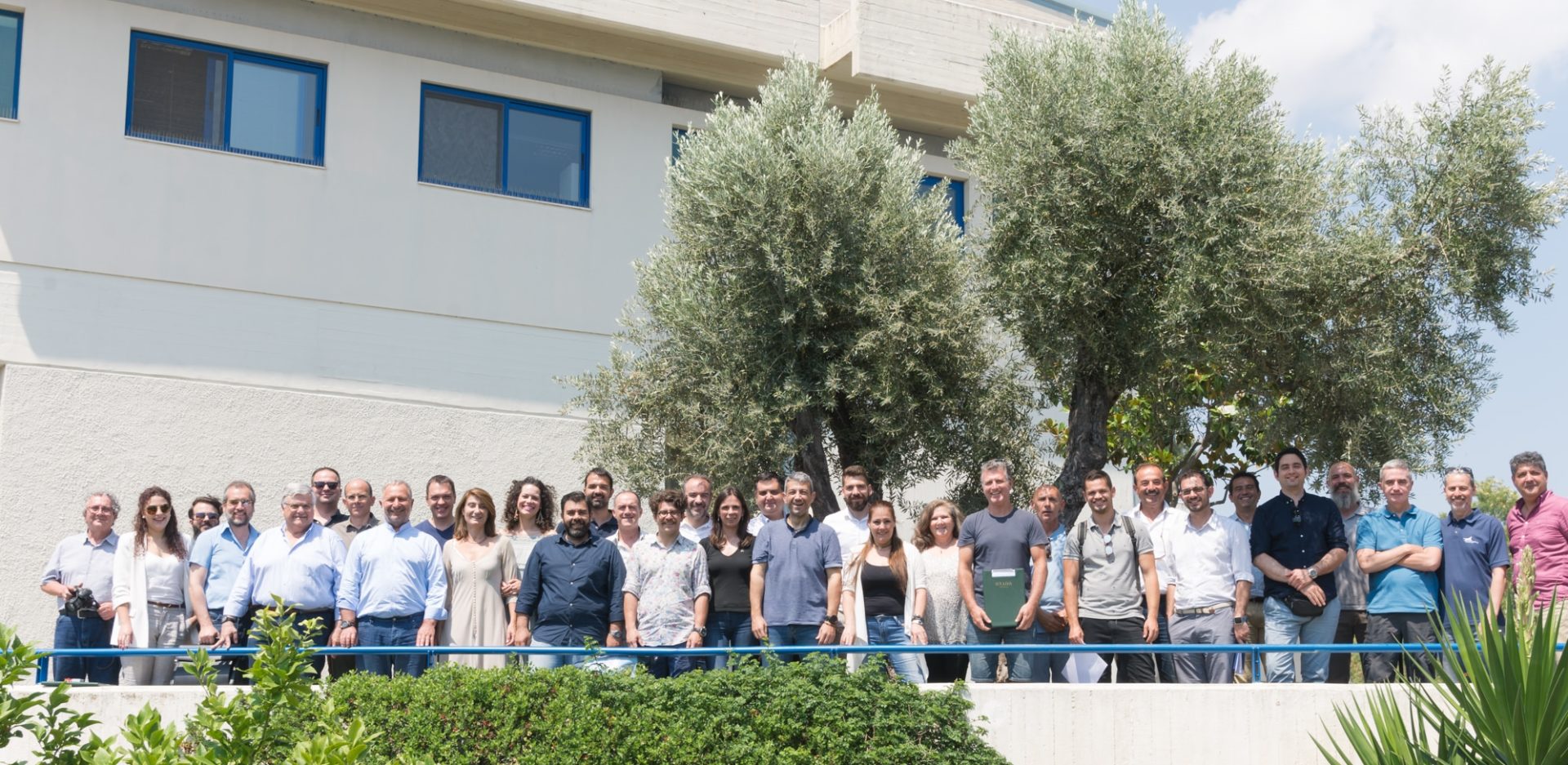 The first Olive Oil Tasters Training Seminar, was completed on June 10 2017, with an enthusiastically attended graduation ceremony, where the participants that successfully completed the four month course were given their Certifications by the organizer Mr. Vassilis Frantzolas and the Scientific manager Mr. Manolis Salivaras.
The first phase, which mainly aims to select the prospective tasters that will continue with the second phase, was of 35 hours duration, in 5 days.
Presentations were given by Dr. Mauro Amelio (ONAOO-Italy), Dr. Augusti Romero (IRTA-Spain), Mr. Manolis Salivaras (Multichrom Lab-Greece), Mr. Simone Gaetano (Frantoio Fonte di Foiano-Italy) and Mr. George Kostelenos (Kostelenos Nursery – Greece)
See the 2' video
The first phase was completed with the individual aptitude tests, aiming to detect the olfactory threshold for three different defects and the taste threshold for one positive trait.
See the video from an olfactory threshold test and the ranking of the samples according to intensity of the defect.
After the aptitude tests, three candidates did not pass originally. They chose to continue the training and at the second testing opportunity given them, all passed.
The second phase, with a total duration of 22 hours was completed on June 10 2017, after six sessions on Saturdays, during which, more than 100 selected samples of olive oils, mostly defective, were tested by each taster. The samples (8 to 10 per session) that came from Italy (ONAOO) were tasted under the guidance of Dr. Mauro Amelio, Technical Director of ONAOO and the samples from Greece (6-8 per session) were tasted under the guidance of Mr. Manolis Salivaras, Scientific manager of Oliveoilseminars.com