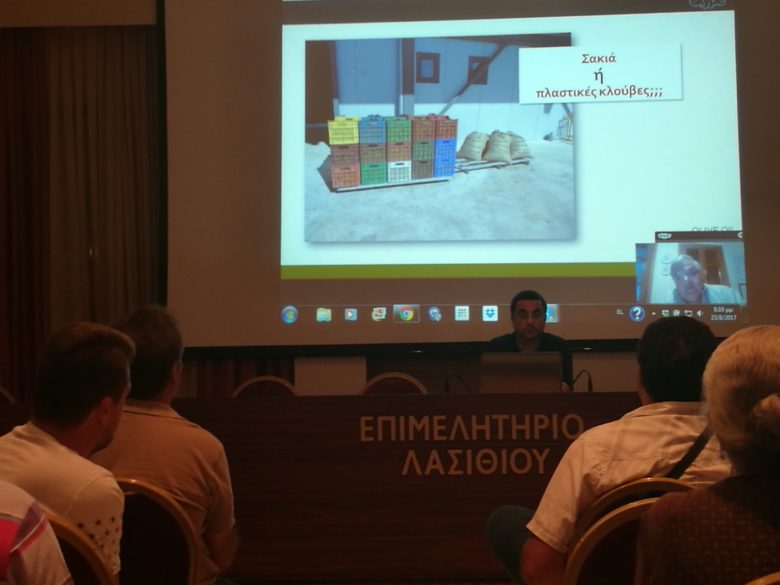 In Brief…
Oliveoilseminars.com has successfully begun offering distance learning seminars through Skype, to groups of producers. The first two were arranged in Aghios Nikolaos and Sitia in Crete.
These distance learning seminars are very convenient for groups of producers, companies and groups of interested individuals in Greece or abroad. The only things necessary to organize such a seminar are an appropriate room or hall, a computer, a fast internet connection and a screen appropriate for the number of participants.
One person must act as coordinator, collecting the questions of the participants and passing them on to the speaker. The presentation slides appear on the screen as in a presentation hall, as well as the face of the speaker.
The distance learning seminars offer the following advantages:
The participants easily follow the 9 hour course that some find tiring, as it can be split in 2-3 parts.
The ability to come back with questions that arise in the next session, having more time to think about the presentation.
Persons that would not travel to Athens due to distance or cost of travel, have an opportunity to follow them.
They can be organized on working day evenings.
The cost for the participants is usually lower and depends on their number.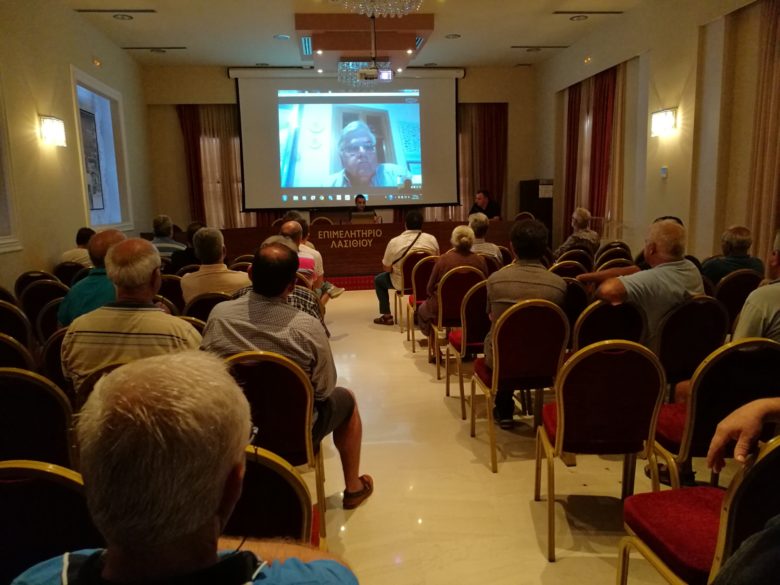 The A' cycle seminar (Olive grove and Processing) lasting 9 hours, can be split in two or three evenings of 4 ½ or 3 hours respectively.
The B' cycle seminar (including the sensory evaluation part presented by Chemist Manolis Salivaras) can also be arranged by sending the sample vials of olive oil to the participants.
The tasting and commenting is done in real time offering an identical experience to the physical presence of participants in the presentation hall.
A cabled Internet connection is strongly advised or alternatively a 4G/WiFi combination.